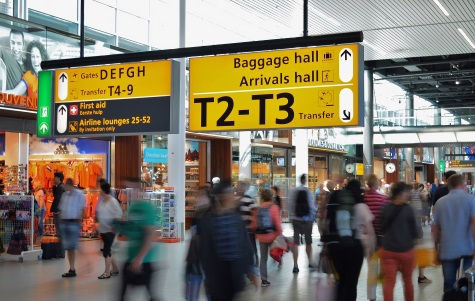 Tricom has today along with Miracle and Ibistic Tehcnologies won the Agency for Modernisation's tender of "RejsUd" (Travel and Expense Management), and Tricom will therefore be supplying a system for travel and expenses management for the Danish State over the next 8 years!
"RejsUd" is the state's joint solution to support travel and expenses management for more than 140 governmental institutions. The solution makes it easy, in one single system, to manage travel and other expenses. The system helps to optimize work processes and ease the administrative burden for users and institutions in a busy working day.
"We are proud once again to be chosen as a supplier to the Danish State and we are looking forward help to simplifying the workflow processes when handling travel and expenses," says Thue B. Kjelstrøm, partner in Tricom and continues ""RejsUd" is a standard module in our system portfolio, and we will thereby together with Indfak2 be the first ever to offer a comprehensive solution to manage the procurement, invoice approvals, and travel & expense management for the entire Danish State! It will be a great advantage for both end users as well as administrators, as everything is done in the same intuitive user interface and with the same interfaces towards NavisionStat."
We call this new "RejsUd" for "RejsUd2" and the solution will replace the current version of "RejsUd". The implementation begins in March.
For more infomation please contact
Thue B. Kjelstrøm
COO and co-founder, Tricom
Tel. (+45) 5058 8882
Email: tbk@tricom.dk
https://www.tricom.dk/wp-content/uploads/2015/03/rejsud1-1.jpg
301
475
admin
https://www.tricom.dk/wp-content/uploads/2020/11/Part-of-logo-black.png
admin
2015-03-09 11:09:25
2015-03-09 11:09:25
Tricom wins public tender concerning Travel and Expense Management for the Danish State