If you order a craftsman for a specific location, factors such as distance, time and level of education can affect the price. Driving can be calculated automatically with Google Maps lookup, and hourly rates and approved orders are automatically delivered to the provider.
The supplier receives the order and can with one click return it to an invoice that is returned. This ensures an even higher degree of the order-invoice match since the invoice is formed directly from the order placed.
Tricom Service Procurement can be used for all types of orders where there are one or more business rules that affect the flow and/or price. eg. craftsman services, interpreting services, medical orders and much more.
With electronic purchasing from Tricom, you get the opportunity to handle all types of purchases in one and the same portal. In principle, services are more difficult to handle electronically, as they can be very different in content, and have different business rules than e.g. catalog buying.
With Tricommerce Service Procurement, it becomes easy to handle service orders. The orders are made in the same system, but can follow different flows depending on the type of purchase.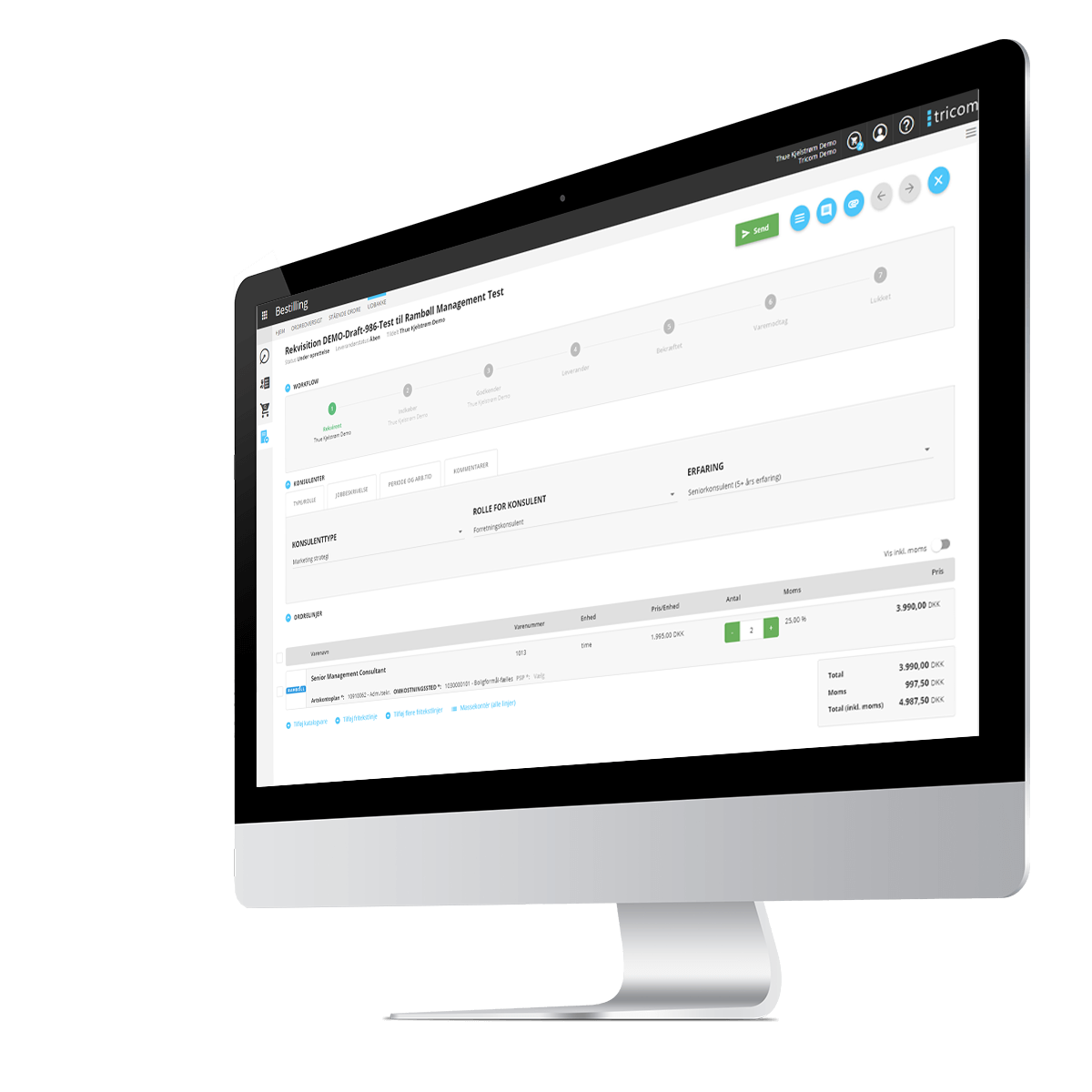 1
Driving expense is calculated automatically
2
Hourly rates and approved orders are automatically delivered to the supplier
3
Different flows depending on the type of performance