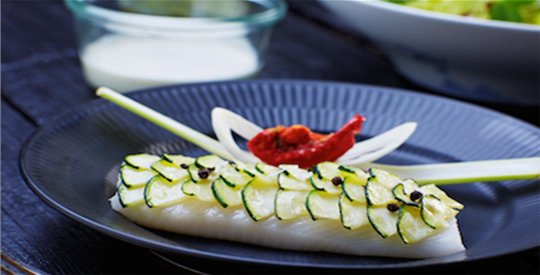 [intro]Jespers Torvekøkken purchase their new e-procurement solution from Tricom.[/intro]
Jespers Torvekøkken makes honest and delicious food in a simple way. This means that the food is alway made from scratch with seasonal fresh products – good, solid food that is innovative and creative but not pretentious.
Jesper Torvekøkken was founded in 1991 by chef Jesper Holmberg with a mission and ambition to make delicious and healthy lunch for employees in businesses placed in the Greater Copenhagen area.
Since then Jesper Torvekøkken has grown steadily each year. The company now employs more than 100 employees and serves varies lunch arrangements for more than 110 companies, operates 14 cafeterias and makes party food for receptions. Many daily servings has to be delivered out of the house so it is therefore important for Jesper Torvekøkken to have full control of logistics – both in terns of items being delivered, but also in terms of ensuring that the raw materials are ordered and received in the quality they desire.
Med Tricommerce får Jespers Torvekøkken en online indkøbsløsning, hvor der nemt og hurtigt kan afgives bestillinger til vores nøje udvalgte leverandører.
Herved sparer virksomheden tid på selve bestillingsprocessen, samtidig med at det bliver nemmere at sikre gode aftaler med forhandlere på tværs af de forskellige divisioner. Det frigiver mere tid til det primære arbejde, nemlig at lave ærlig og herlig mad på en enkel måde.
With Tricommerce from Tricom Jespers Torvekøkken will get an online shopping solution that quick and easily can place orders to the selected suppliers.
This will save the company time during the entire order process and also making it easier to ensure the best agreements with dealers across the various divisions. This frees more time for the primary job which is to make honest and delicious food in a simple way.
Read more about Jespers Torvekøkken at torvekoekken.dk (in Danish).
Jespers Torvekøkken will be going into production October 20th 2014.
https://www.tricom.dk/wp-content/uploads/2014/10/JespersTorvekøkken-1.jpg
275
540
admin
https://www.tricom.dk/wp-content/uploads/2020/11/Part-of-logo-black.png
admin
2014-10-15 11:56:49
2014-10-15 11:56:49
New customer, "Jespers Torvekøkken"